MAIN SCREEN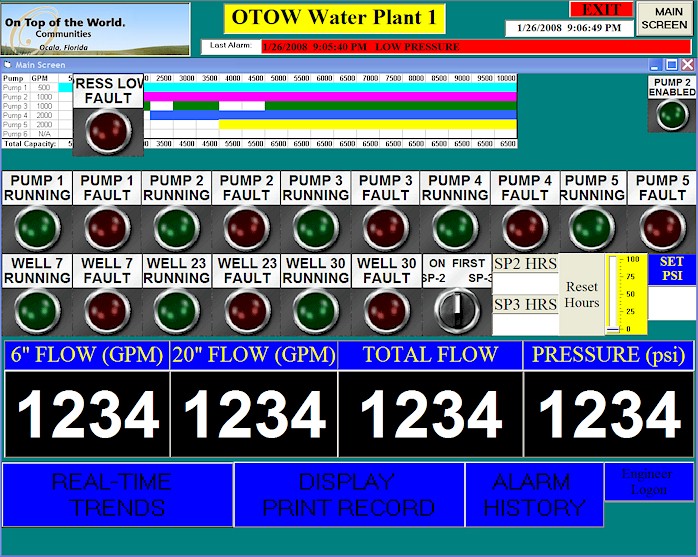 A trend screen captures real-time data in a format lets you know exactly what is or was happening. In addition to the typical data of flows and pressure, the chart also shows which pumps were on at a particular time.
REAL-TIME TREND SCREEN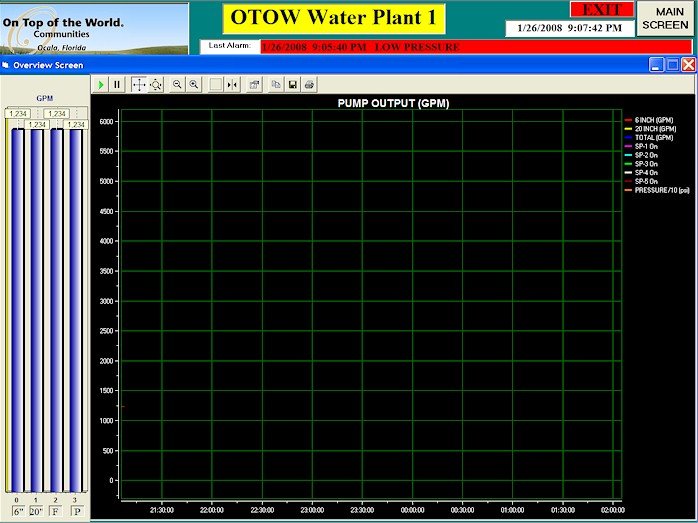 Data is collected to an MSAccess database and therefore can be recalled at any time. This screen allows you to pick a start and end date from a virtual calendar pop-up. A similar screen also prints out once per day automatically on a standard windows compatible printer. The touchscreen interface is driven from a compact industrial PC, however operations are still controlled by PLC. Alarms are also collected for historical data.
HISTORICAL TREND CHART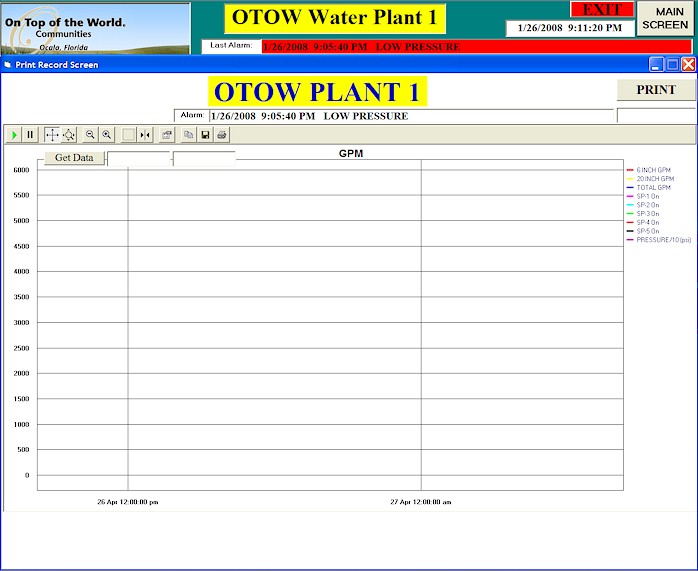 The PID Setup screen is typically set-it and forget-it, however should you ever have an issue that requires an adjustment, the password protected screen allows you to dial in your settings.
PID SETUP SCREEN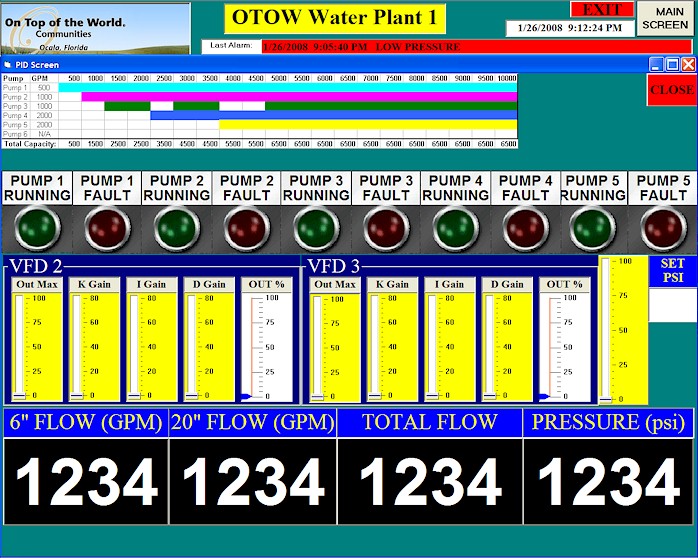 Because the system has a PC, remote monitoring and control is easily provided through PCAnywhere.

We can customize this system in every way. Call us to discuss your requirements today!