This is an example of the Find Members screen that members sign onto, when the station is not manned, which can also be used to find member info. It will also display a list of family members.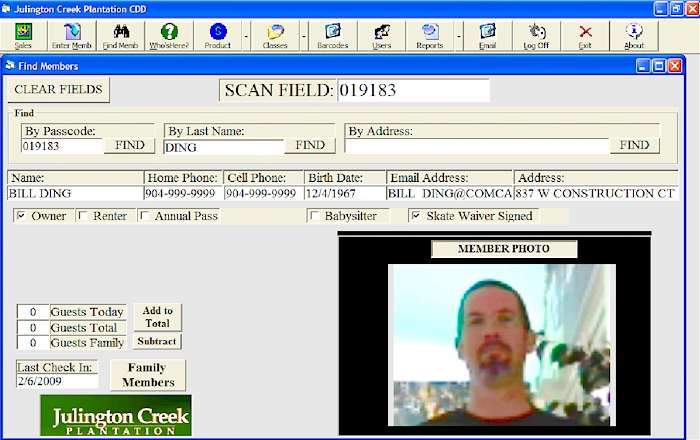 Here is an example of the "Who Here" screen that will show who scanned into the facility today or on a selected date. Members visits are stored for two previous visits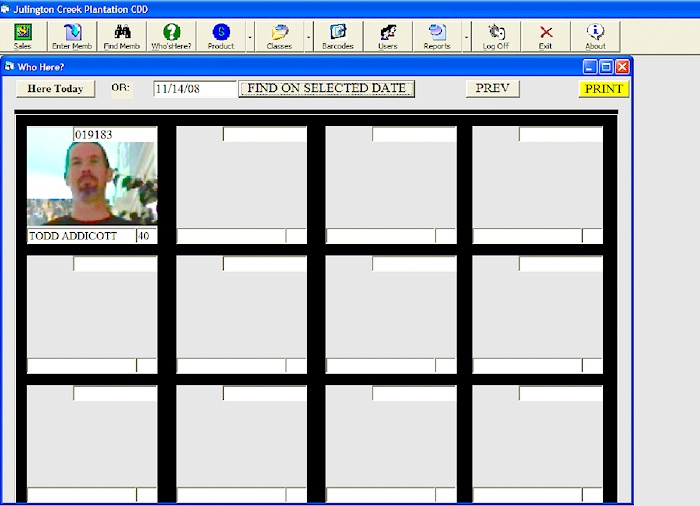 This is the virtual cash register for Point-of-Sale. Products can be scanned in by barcode. A picture will display for each product. Quantity selected will be deducted from inventory when transaction is complete. An invoice will display for printing. Two receipt copies print out on receipt printers. The amount of cash in each drawer is tracked. Transaction details are stored for reporting. Only the last four digits of credit cards are stored.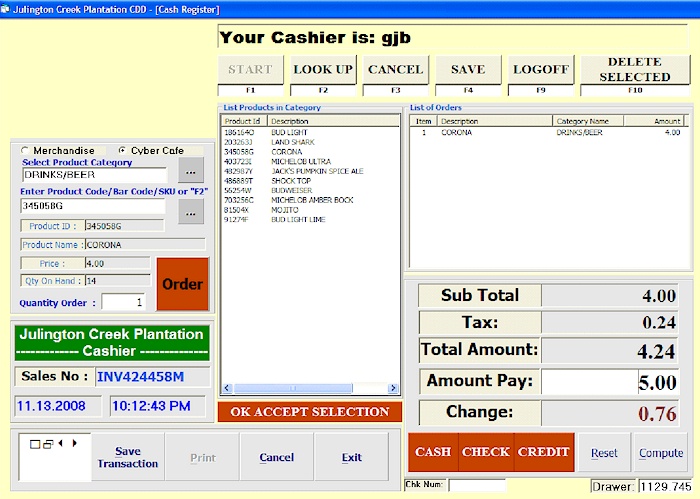 This is the Product Entry screen for inventory management. A photo can be saved for each product.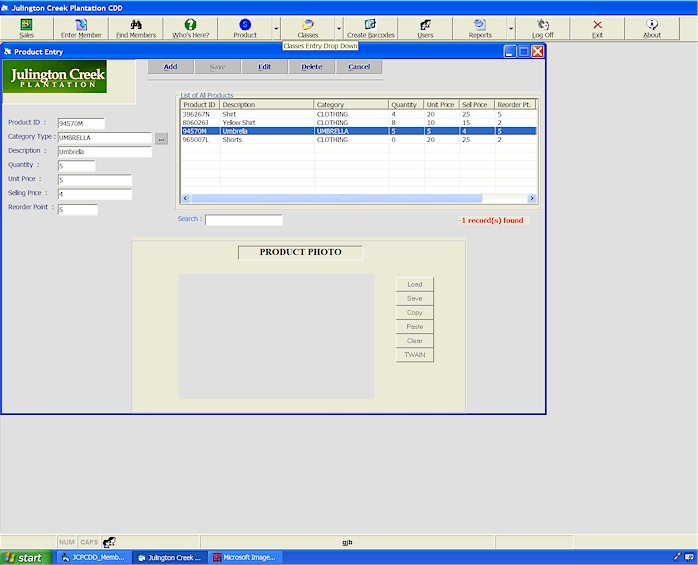 Here you see the class hierarchy. Clicking on any of the top level selections changes the bottom level which is then selectable to access the specific information on the next page. The second level is freely configurable.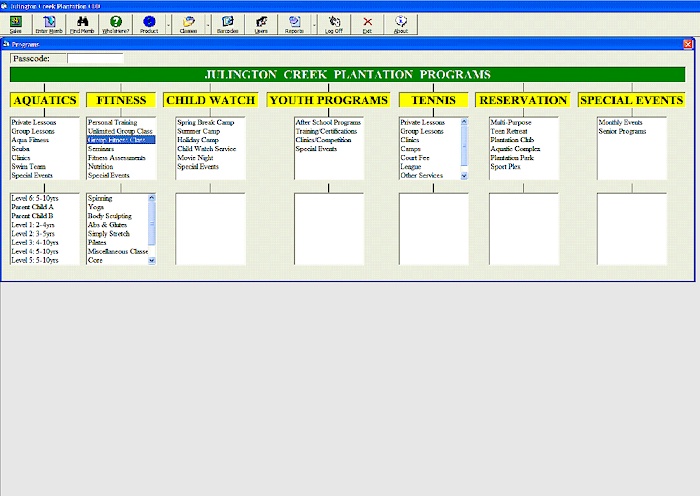 This is the detail level for classes. All class information can be configured here. Also, members can be signed up here and automatically carries sale information to checkout on virtual cash register.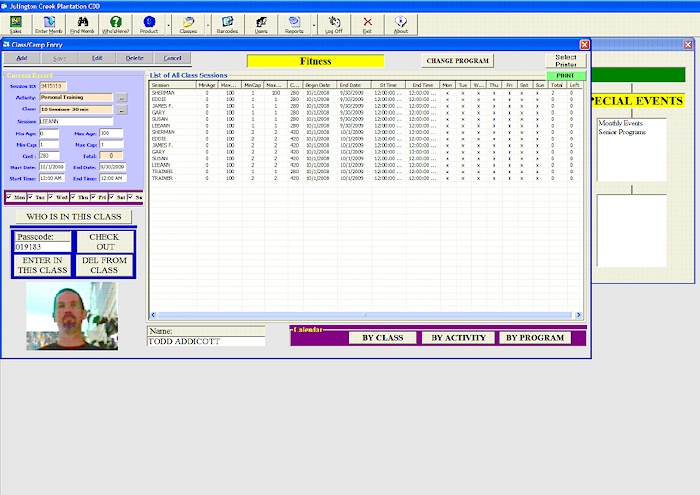 This is an example of the scheduling calendar for class sessions.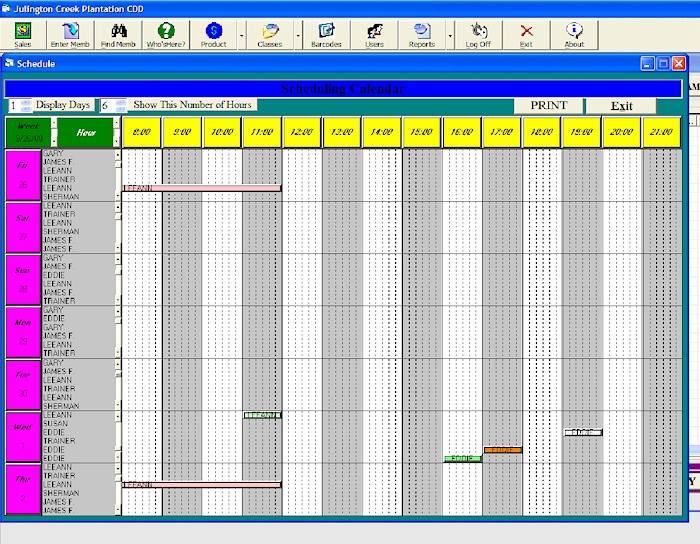 Here are some sample reports...

Sales Report

First configure your report: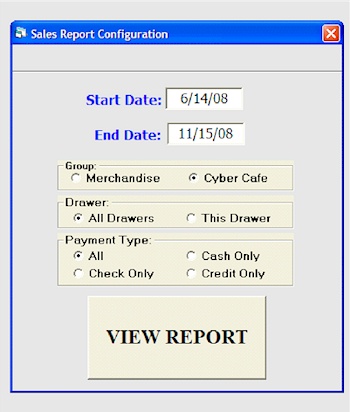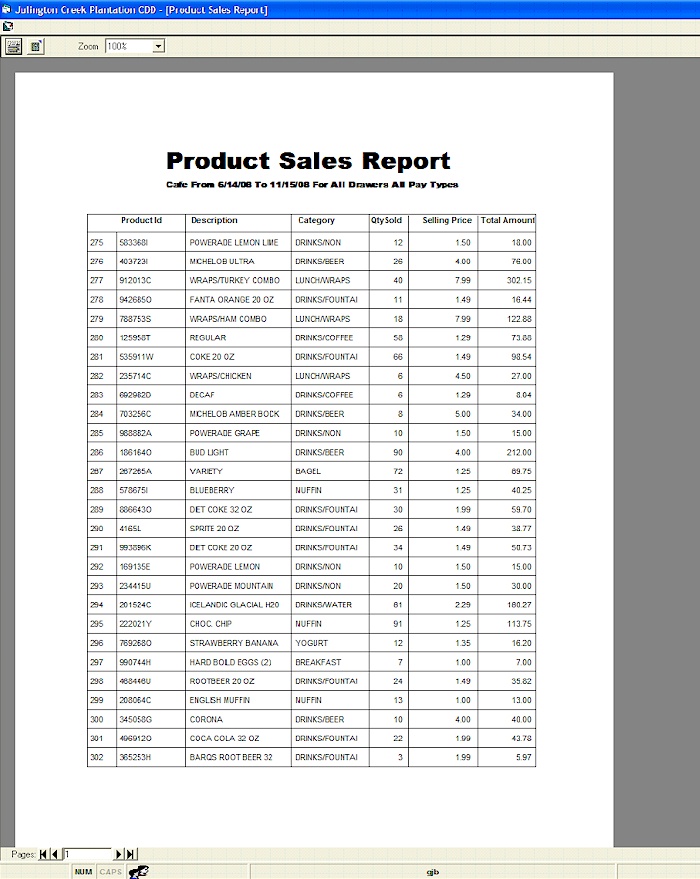 Here are some sample reports...

Product Report

First configure your report: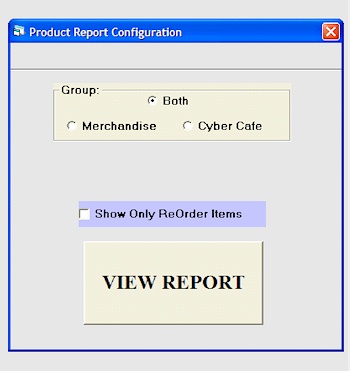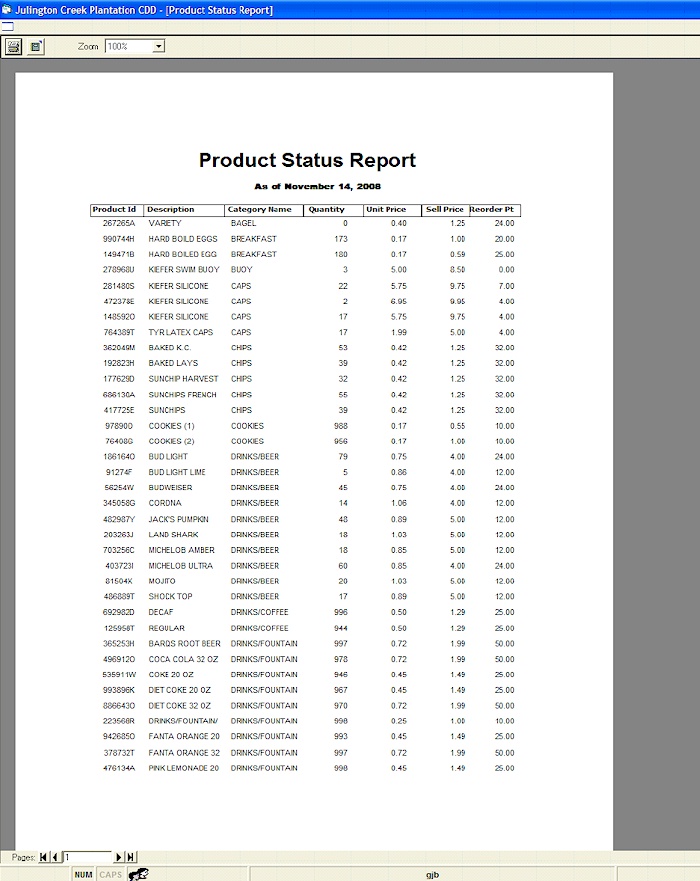 Here are some sample reports...

Class Sessions Report

First configure your report: