3.) Multi Station Dial with Robot
This is a dial machine for automotive air-bag igniter assembly. It includes multiple pick & place units, an automatic welder and Yamaha robot. All field I/O including the robot is on Profibus fieldbus. Everything was controlled by an Allen Bradley ControlLogix processor.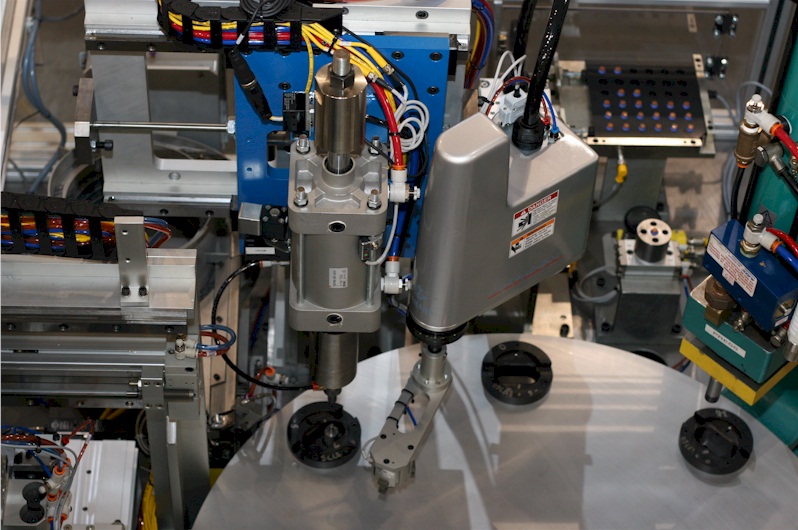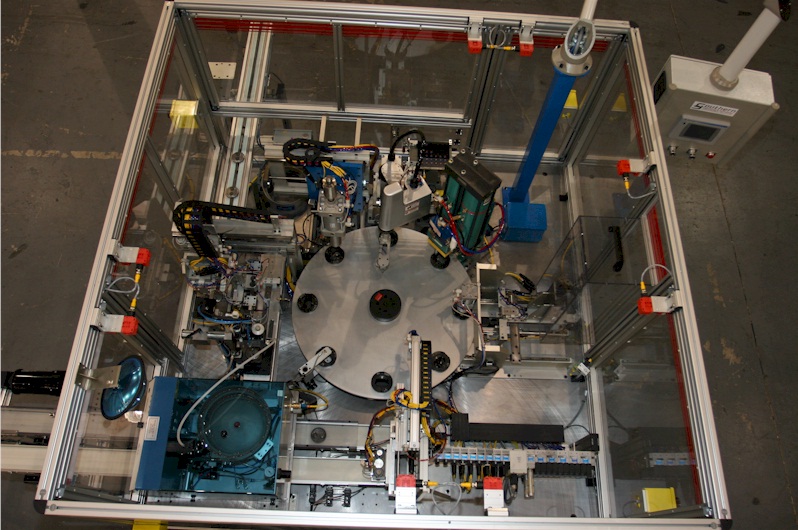 4.) MultiStation, Multi-Dial with 6-Axis Robot plus SCARA robot to assemble automotive dash board components – (6) clips, (4) fuses, fuse tool and Pint&Apply bar code labels plus vision inspection with color cameras. The 6-axis picks with vision. ControlLogix with Ethernet Point I/O. Visual Basic HMI, also controlling two Compumotor Servos.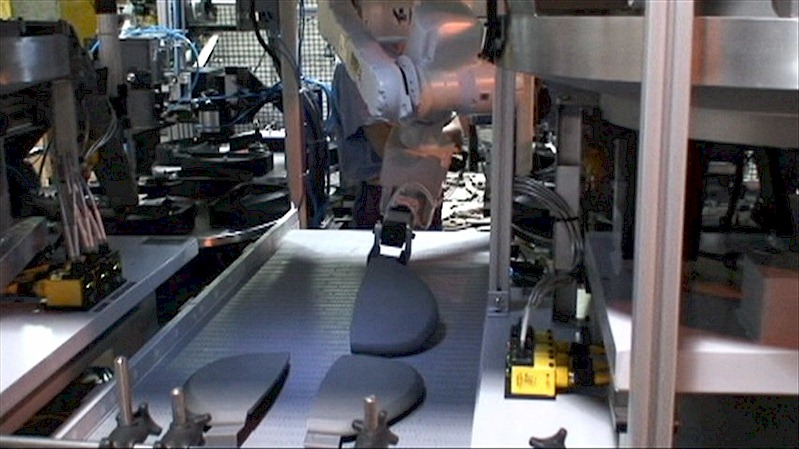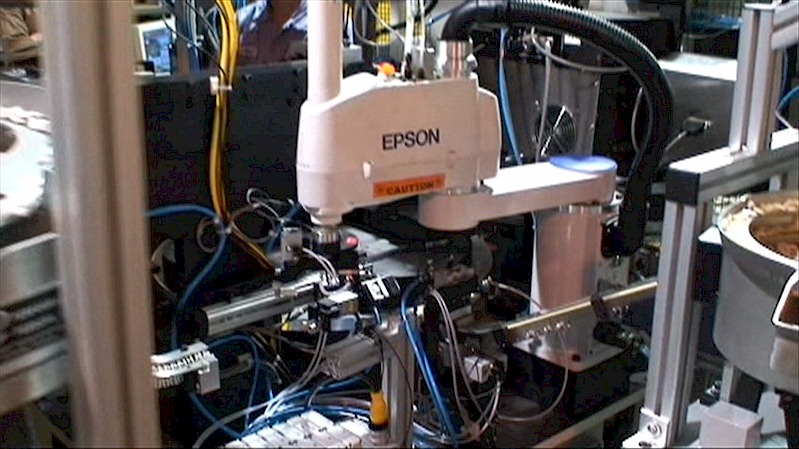 5.) Multi-Axis Servo
This machine automatically assembles a wide variety of fences at variable lengths. Motion Control 6-axis Allen Bradley Kinetix servo in ControlLogix. A recipe system with bar-code selection was implemented for fence style selection and automatic machine setup.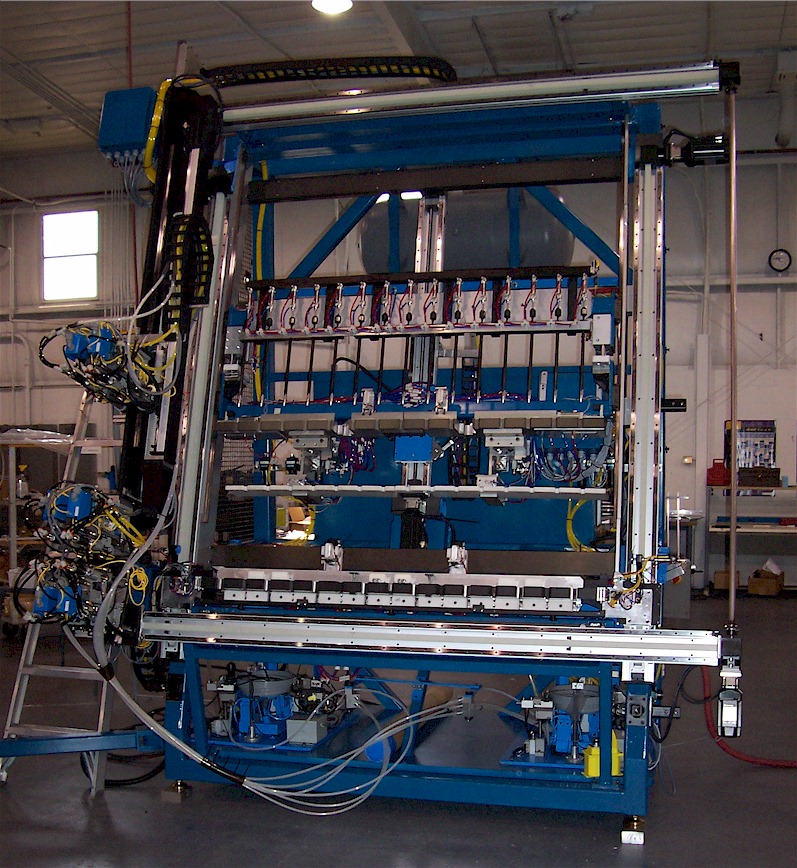 6.) Wiring and assembly sample pictures
My customers have come to appreciate that the same person that designed their controls or small equipment, many times assembles and wires them as well: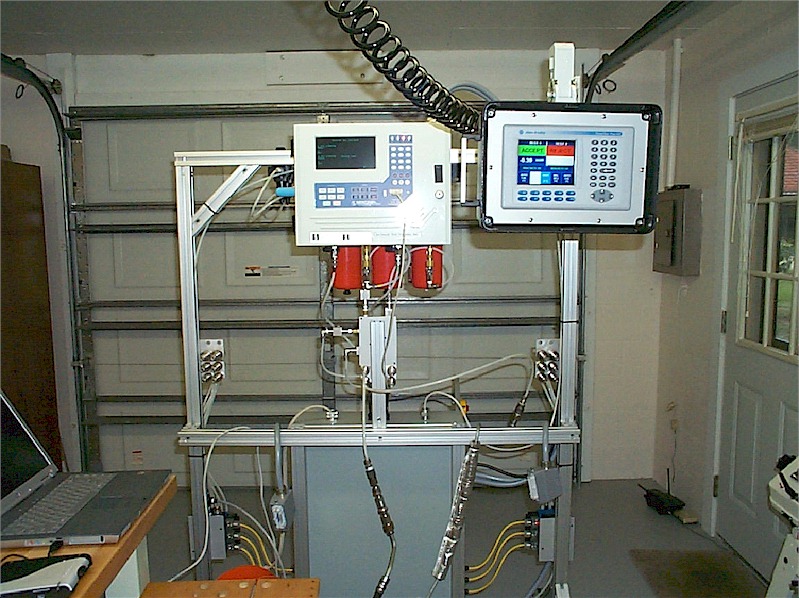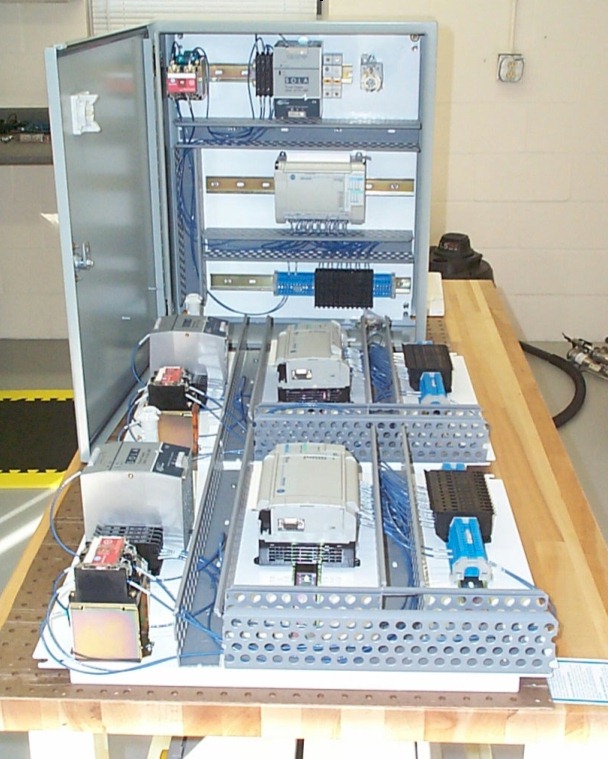 If you have read this far, I thank you for your interest and consideration. I look forward to providing your controls,
engineering and automation needs.

Sincerely,

Gottfried J. Brown